DESIGN YOUR ROOF, YOUR WAY
The GAF Virtual Remodeler allows you to see what your Panama City Beach or NW Florida home will look like with a new roof.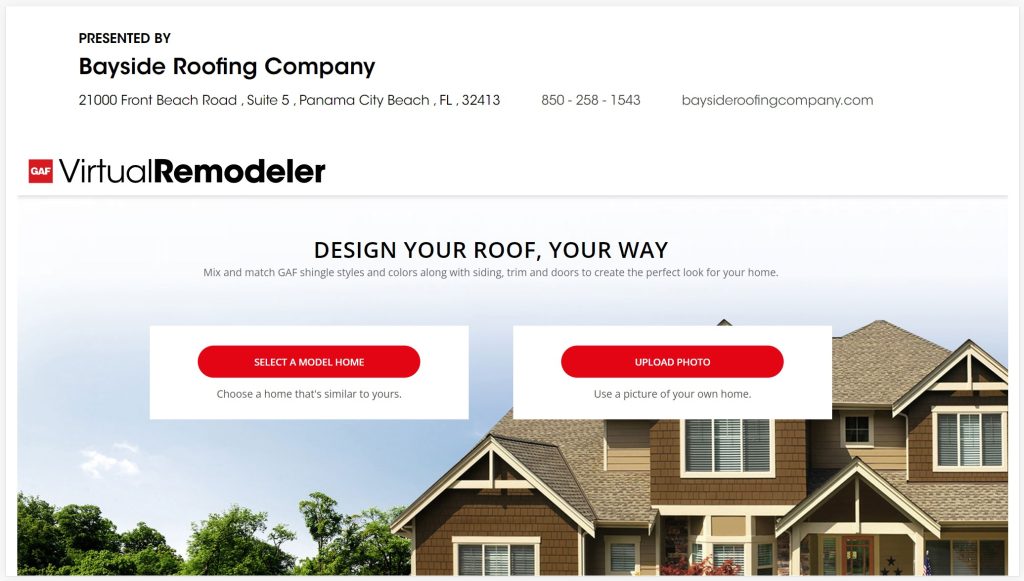 First, select a model home that is similar to your home or upload a photo of your own house.
Next, mix and match GAF shingle styles and colors along with siding, trim and doors to create the perfect look for your Florida home.
Then, check with us to see which shingle styles and colors are currently available and to get a free quote for your new roof.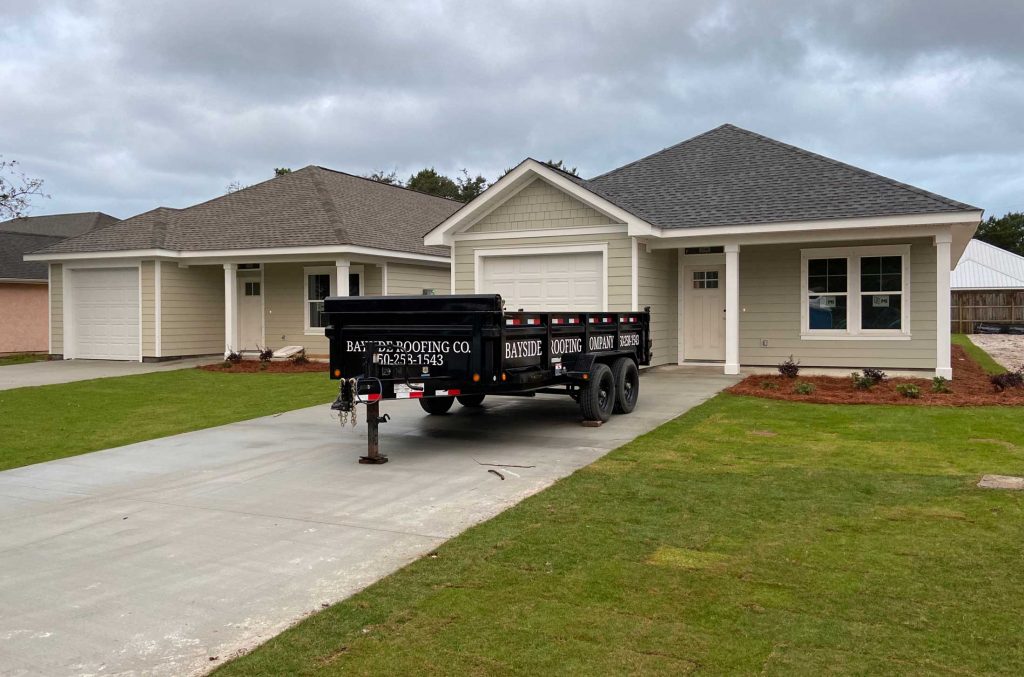 We are proud to serve these areas in Northwest Florida:
Panama City Beach, Panama City, Lynn Haven, Callaway, Youngstown, Fountain, Parker, and Springfield. We also provide roofing services to the areas of Mexico Beach, Tyndall AFB, Cedar Grove, Laguna Beach, Lower Grand Lagoon, Pretty Bayou, Upper Grand Lagoon, Bayou George, Fountain, Sand Hills, Santa Monica, Southport, Sunnyside, Vicksburg, Millville, and Cedar Grove.
Residential and commercial roofing services available!
Learn more about our roofing services.