New & Replacement Roofs
We have over 27 years of experience and as a roofing contractor, we have worked with hundreds of satisfied families. We can serve you with honest estimates and quality materials. And, our process is transparent so there are no surprise charges or confusion over the services you are getting. We are dedicated to providing quality workmanship, products, and customer service for your roofing project.
Residential & Commercial Roofs
These are some of the roofing services we offer in Panama City Beach, Panama City, Callaway, Youngstown, Lynn Haven, Fountain, Parker, Springfield, and other areas of Bay County, Florida:
Roofing Options
We install both asphalt shingle roofs and metal roofs.
GAF Shingle Roofs
Asphalt shingle roofs by GAF are our specialty! GAF is the leading manufacturer of roofing shingles in North America and has plants across the U.S. They are also the largest waterproofing and roofing business in the world.
We recommend: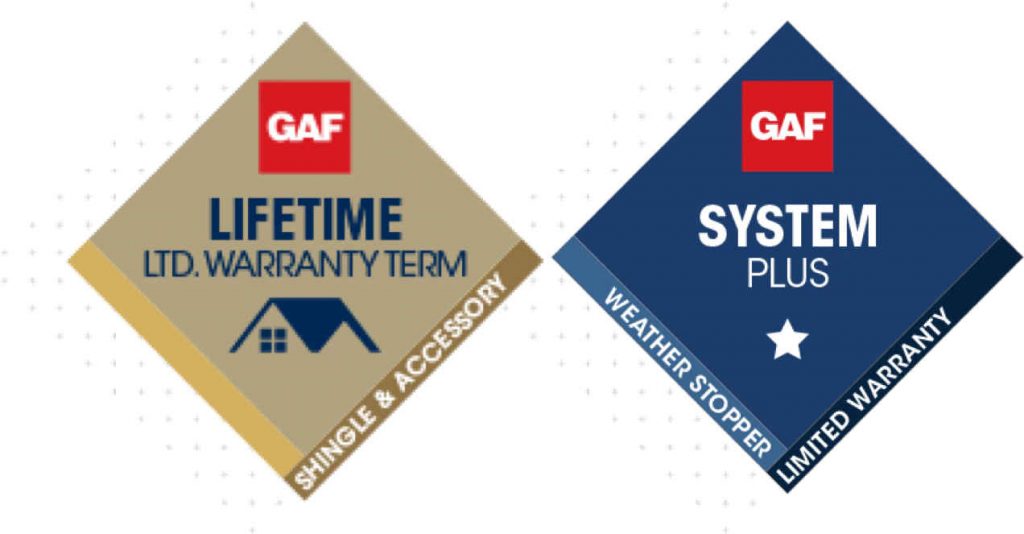 Timberline® HDZ™ Shingles
These high definition lifetime shingles offer great value, peak performance, and a dimensional look for a genuine wood-shake look. You also get:
StainGuard® Algae Protection.
Highest Roofing Fire Rating.
WindProven™ Limited Wind Warranty.
LayerLock™ Technology.
Up to 99.9% nailing accuracy.
Stays In Place.
Seamless compatibility with traditional Timberline HD® Shingles for the same look and feel.
Perfect Finishing Touch with TimberTex® Premium Ridge Cap Shingles or TimberCrest™ Premium SBS-Modified Ridge Cap Shingles.
Color Choices
View color choices, specifications, documents, and more on the GAF website.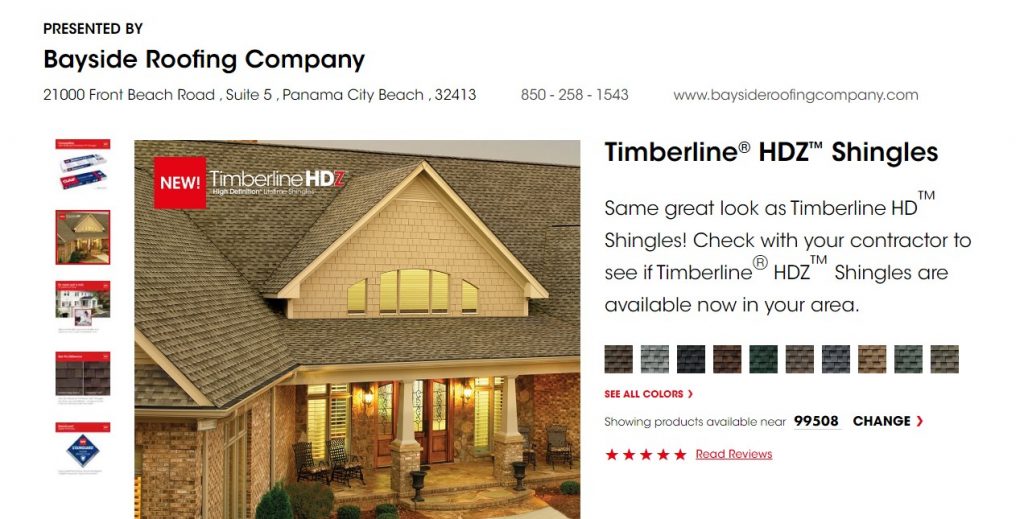 Or contact us to learn more about GAF asphalt roofs and their warranties.
---
Metal Roofs
We also install locally-sourced metal roofs. Metal roofs are durable, lightweight, and can help you save energy and money. They reflect the heat from the sun which can minimize the heat inside your house. So you can use your air conditioning less.
Our Process
To help you make your choice, we will explain the options and procedures for each type of roof. Next, we'll generate your bid using Eagleview Technologies roof measurement and aerial measurement service or GAF e360 — the industry's most advanced measurement and 3D visualization tool. We will work with you and adhere to your personal needs and concerns.